The University of Political Science and Law held the Calligraphy activity on 29th November, 2016 at 3pm at our school's information building as scheduled. It was organized by our students and was conducted by a calligraphy teacher who has 3 years of experience about calligraphy.
After a deep explanation about what is calligraphy, its history and also the way to write Chinese characters properly, we started to practice this art of writing.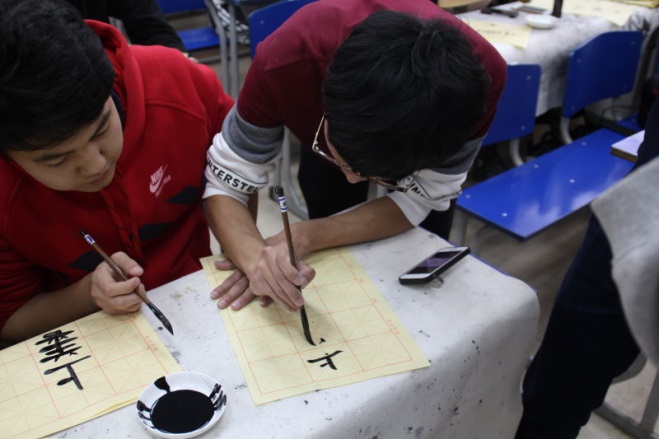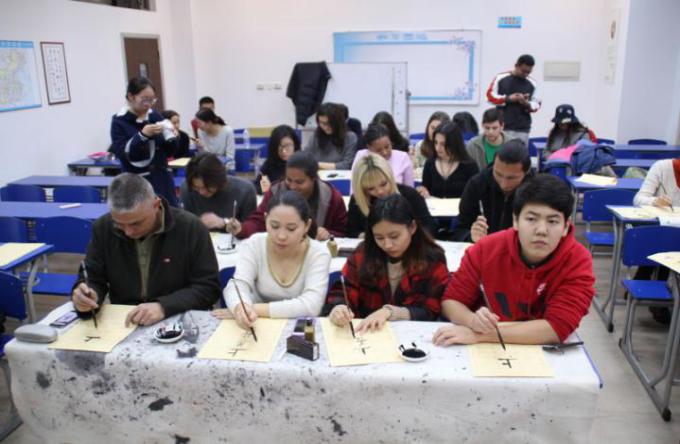 It was so nice and exciting to see how our students practiced their calligraphy. Joy and laughter spread all over the room. I believe that was good experience and a good activity to relax ourselves from the pressure of thinking about responsibilities and studies.
We were all so excited to learn how to use the ink brush and ink to write characters on the paper. So after about an hour of practicing and writing, our teacher examined our writings and selected the winners.
·1st place – Bars
·2nd place – Bart
·3rd place – 明心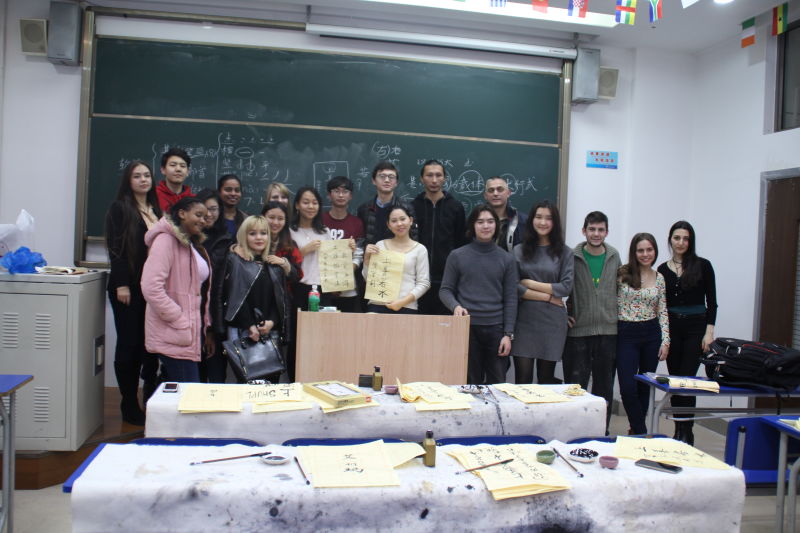 I believe we got an opportunity to develop our friendship after the activity. The host didn't forget to give a gift to everyone who participated in this event. This activity not only motivates us to love the art of calligraphy, but also highlights the feeling of one family, and strengthen the communication between us and enhances the friendship.(Written by: Sachini 李纯/奥莉摄影)
School of International Communication and Exchange
29th November, 2016